If you are looking for a new place that is exciting, exotic and beautiful for your next vacations you are in the right place. Lulo Colombia is a travel agency specialized in organizing the best travel to Colombia South America where you will live the best holidays of your life.
There are plenty of amazing places in the world, so why choosing Colombia?
The first reasons that come to mind are: charming people, extraordinary wildlife, cosmopolitan cities, diverse sceneries, colonial architecture, and mysterious history. However, that is not all. In Colombia you can experience great contrasts in landscapes and activities, making every day an opportunity to live unique experiences, discover hidden places and meet incredible people, while you enjoy the stunning beauty of nature and the originality of its cities.
Colombia is a beautiful country where you can find anything you need, from top restaurants and stores to a simple living surrounded by nature in jungles, islands, and even glaciers. There are many paradisiacal and exotic places in the world and Colombia is one of them and in this post, we want to share with you the reasons why Colombia is your best option for your next vacation.
Colombia has it all! You can find mountains, beaches, jungle, big rivers and even deserts. So it does not matter how old you are and who you travel with, you will always find wonderful places and activities that will surprise you and make you live unforgettable days.
Colombia is located in South America, on the equatorial line and due to its privileged location it has a pleasant climate throughout the year where you can enjoy the Caribbean Sea or the Pacific Ocean, and take the opportunity to admire the great blue of its waters while you spend days of peace and tranquillity.
Everyone here will find an ideal plan. Colombia is not only known for its paradisiacal beaches, you can also visit places you will not find anywhere else, such as the coffee zone. This vacation spot is characterized by being surrounded by the great mountains of the Andes, beautiful Haciendas that will take your breath away and where you can learn the process of making the famous Colombian coffee.
After enjoying a moment of harmony with nature, we invite you to visit Bogota, which is a big city where you will enjoy the history and glamour of a Latin metropolis. In this city, you can visit museums, colonial buildings, restaurants, shops, markets and the Candelaria neighbourhood which is the old center and its streets with cobblestones and colourful houses will make you feel in another world.
Besides the beaches, the coffee zone and cities such as Bogota, Cartagena, and Medellin, you can also enjoy a vacation where adventure and nature are the main attractions. We recommend the Amazon jungle, recognized for the great diversity in flora and fauna.
Additionally, you will have the opportunity to see hidden ruins and enjoy a 4-day trek that will take you to the unknown where the mysterious "lost city" is located. Along the way you will meet incredible waterfalls, indigenous villages, and archaeological sites.
Undoubtedly one of the rarest contrasts of Colombia is that you can find glaciers and deserts close to each other. The Cocuy natural park is located in the mountains of the Andes, where glaciers form lakes of intense blue and where you can enjoy a few days of the wonders of the tundra in a tropical country.
But if you do not like the cold, we recommend going to the stunning Tatacoa desert in which ochre and grey colours predominate. Basically, it is a tropical dry forest, because thousands of years ago it was a great forest but little by little it has dried up to become a desert. This is a must for people who like to observe the stars at night as there are no light pollution so you can see the amazing celestial vault. During the day, you can discover this wonderful place and take amazing pictures with unique colours of this breath-taking desert.
As you can see, Colombia is very versatile and every spot has hidden wonders from which Lulo Colombia shares the secrets and tips so you can live them and enjoy them without worrying about being in an unknown country. In addition, we know the distances and the ideal time to visit each place, as well as the frequency and schedules of flights and buses to reach each destination.
Therefore, Lulo Colombia can help you visit all the places you want and recommend minimum times to visit each place so you can enjoy your time and don´t live with the usual stress of travelling to a new country. We take care about every detail so that your only goal is to enjoy the trip!
Many clients ask us about the safety situation in Colombia. It is true that some years ago Colombia experienced a period of violence and danger. However, fortunately, that stage has finished and today more than ever, Colombians are proud to say that their country is totally safe for tourists. Nowadays it is even safer to visit Colombia than other countries such as Peru or Mexico.
This is because in recent years the government has invested and improved the security of the country so criminality has seriously gone down and all tourist destinations are free from terrorist groups.
Colombia was already famous for its great diversity, but security prevented tourists from coming. Nowadays, you can be sure that the only risk you can live in Colombia is falling in love and wanting to stay forever!
The best of all is that in Colombia you will find very kind people and you will feel an atmosphere of eternal joy that every Colombian wants to share with the world. This is because they did not see almost any tourists in the past and now they are very happy to see them and they do everything they can to make them feel welcomed.
In addition, Colombians love to share their culture and traditions. They really want the world to discover all the wonders of their country and although not all Colombians speak English or other languages, they are very friendly and they will do their best to help you find your way or solve your doubts about anything.
Moreover, because many tourists had not visited Colombia in the past, there are plenty of amazing places off the beaten track where you can see the best of Colombia without being surrounded by a large number of tourists, which will allow you to get to know the Colombian culture and enjoy your time peacefully.
If by now you already decided to visit this wonderful country, we want to tell you that any time of the year is good to travel to Colombia South America due to the excellent climate that Colombia has all year round. It is worth mentioning, that we personally recommend that you come from mid-July to September, because these are the perfect moments to visit Bahia Solano, where you can delight your eyes and senses with the whale watching period, and visit Caño Cristales where you will fall in love with the colourful underwater plants of the rainbow river that as its name says, is a river that will amaze you for its great diversity in colours worthy of a piece of art.
On the other hand, if you visit Colombia during the low season that is from mid-August till the end of September you will find excellent prices, fewer tourists and incredible opportunities to enjoy all the attractions to the fullest. In Lulo Colombia we are known for creating and offering unique, personalized and independent packages in order to travel to Colombia South America. Each one of our tours is personalized depending on the style and preferences of our clients.
One of our main characteristics is that with us you can travel independently, having a detailed and organized itinerary so you can do all the activities you want easily, even if you do not speak Spanish. We make sure everything happens just as planned, giving you tips and recommendations in each place you visit so you can enjoy your travel to Colombia South America.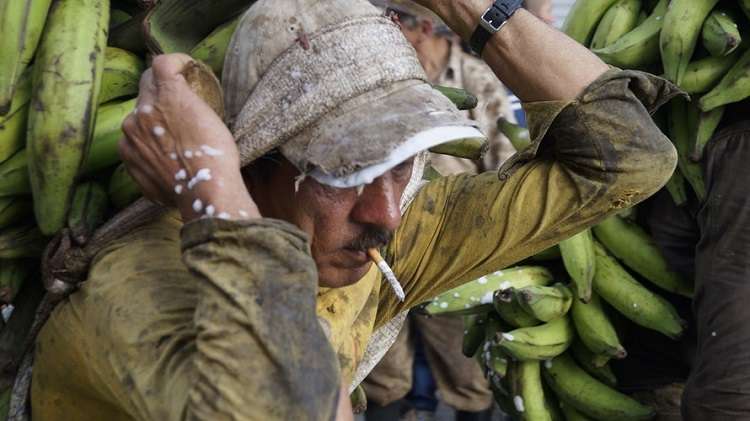 As well, for your convenience, we will give you a local cell phone with internet connection and available credit to give you real-time support during your trip and thus traveling with a digital companion that will be there for you at all times to advise you or help you in anything you need during the trip. Moreover, the cell phone will allow you to keep in touch with your loved ones so you can share every detail of your trip without the worry of not having Wi-Fi or mobile data enough to communicate.
Because of our experience and knowledge of Colombia, our professionalism and commitment to our customers, Lulo Colombia is your best option to organize your travel to Colombia South America and have the best trip of your life. We invite you to discover our destinations, suggested packages and travel itineraries, as well as reviewing the reviews and testimonials from our customers.
If you want an unforgettable trip at the best price with your family or friends, contact us so we can understand your preferences and travel time so that we can design a tailor-made trip just for you. Send us an email to info@lulocolombia.travel, we will be happy to help you plan the best vacation of your life.